Home
»
Alabama Free Treatment Centers
»
Hayden Free Treatment Centers
Royal Pines Recovery Center
5 Guinns Cove Road
Hayden, AL - 35079
(256) 352-9444

Become a member to get access to full contact information for Royal Pines Recovery Center including email and website.
Royal Pines Recovery Center is not not guaranteed to be free but all listing are either free sliding scale, discounted, low cost, or Medicaid sponsored local treatment centers. Many are non profit drug and alcohol treatment facilities such as faith based organizations.
---
About Royal Pines Recovery Center
Royal Pines is a 16-week, in-resident recovery center for men that uses a Biblical approach to overcoming life's struggles. At this, our rural facility, we offer men the chance to rise above imprisonment by drugs and alcohol and the opportunity to rise and live again in Christ.

In a broken world, the next thrill or the next high, can tempt a restless heart. Yet the promises of alcohol and drugs are empty ones that destroy the lives of a user and his loved ones. For those in need, Royal Pines promises something far better – the ultimate contentment of a life lived in Christ.

For guests, we offer hope to help break the chains of addiction through our Christ-centered program including:
Bible-based, 12-step recovery classes
Individual counseling sessions
Group Bible studies
Work therapy
Education remediation and career readiness
For the community, we offer families an end to the agony that addiction can inflict and we help reclaim individuals from their chemical dependence, turning them once again into productive members of society.
Need Help?
Those interested in help will need to schedule an application interview to start the process. Interviews typically take place on Wednesday, Thursday and Friday, at noon. Call now to schedule your interview.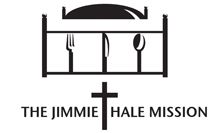 Locate Royal Pines Recovery Center
---
Post Comment
---