Home
»
Indiana Free Treatment Centers
»
Charlestown Free Treatment Centers
Southern Indiana Treatment Center
7509 Charlestown Pike
Charlestown, IN - 47111
(812) 256-4686

Become a member to get access to full contact information for Southern Indiana Treatment Center including email and website.
Southern Indiana Treatment Center is not not guaranteed to be free but all listing are either free sliding scale, discounted, low cost, or Medicaid sponsored local treatment centers. Many are non profit drug and alcohol treatment facilities such as faith based organizations.
---
About Southern Indiana Treatment Center
CRC Health Group provides and affordable treatment center for a variety of addctions.They provide alcohol and drug detox.
Full list of services: Comprehensive Outpatient Substance Abuse Treatment, Drug Detoxifcation, Methadone Maintenance, Suboxone/Subutex Maintenance Treatment, Substance Abuse, Detox.
Office Hours: Monday - friday 8am - 6pm. Saturday until 12 noon.
From the CRC website - CRC Health Group is the nation's leading provider of treatment and educational programs for adults and youth who are struggling with behavioral issues, chemical dependency, eating disorders, obesity, pain management, or learning disabilities. Whether you are seeking addiction treatment for an adult or a specialized learning environment for your child, we are sure to have a program that will meet your needs. For more than 30 years, our treatment philosophy and exceptional care have enabled our clients to reclaim and enrich their lives.

Substance and Alcohol Rehab Treatment Programs

There is no uniform treatment option that meets the needs of all substance abuse patients. Finding the right treatment program involves careful consideration of the setting, length of care, philosophical approach, and the patient's needs. While some patients succeed in outpatient facilities or day treatment, others require more intensive, long-term care at a residential treatment center.

Wherever individuals are in the life cycle of their disorders, CRC Health has a program to meet their needs. We provide comprehensive treatment to adults and adolescents at every level of care, from detoxification, inpatient rehab treatment, and partial hospitalization or day treatment to intensive outpatient, and extended care programs. Our programs address substance abuse from every angle, using traditional treatments such as the 12-step principles and individual and group cognitive-behavioral therapy, as well as alternative therapies such as experiential groups, yoga, meditation, trauma resolution groups, art therapy, and spirituality groups.

Our professional program staff understands that effective treatment requires a personalized treatment plan that is tailored to each patient's drug abuse patterns and any co-occurring medical, psychiatric, or social problems. Whatever program is chosen, the ultimate goal is to enable each individual to achieve lasting sobriety.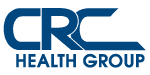 Locate Southern Indiana Treatment Center
---
Post Comment