Home
»
New Hampshire Free Treatment Centers
»
Franklin Free Treatment Centers
Phoenix House Franklin Center
14 Holy Cross Road
Franklin, NH - 03235
800 378 4435

Become a member to get access to full contact information for Phoenix House Franklin Center including email and website.
Phoenix House Franklin Center is not not guaranteed to be free but all listing are either free sliding scale, discounted, low cost, or Medicaid sponsored local treatment centers. Many are non profit drug and alcohol treatment facilities such as faith based organizations.
---
About Phoenix House Franklin Center
About this Facility

Phoenix House Franklin Center, located on the historic Daniel Webster Homestead in Franklin, New Hampshire, provides a safe and supportive environment for men and women to begin their recovery journey. Our residential programs include social detoxification for clients who have no health risks associated with the withdrawal process, short-term residential treatment, and transitional living. We use evidence-based practices and create treatment plans that match solutions to best meet our clients' individual needs. In addition, RISE (Recovery in an Independent, Sober Environment) provides a three- to six-month community living experience for men and women in early recovery.

Phoenix House Franklin Center is a Granite United Way Partner Agency.

This program is funded by the NH DHHS Division of Community Based Care Services, Bureau of Drug and Alcohol Services.

Most major insurance plans and all major credit cards are accepted.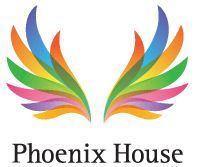 Locate Phoenix House Franklin Center
---
Post Comment
---