Home
»
Ohio Free Treatment Centers
»
Batavia Free Treatment Centers
Clermont Recovery Center For Substance Abuse
1088 Wasserman Way, Suite C
Batavia, OH - 45103
(513) 735-8100

---
About Clermont Recovery Center For Substance Abuse
Clermont Recovery Center [CRC] delivers comprehensive, customized care to families and individuals suffering from substance abuse, mental illness and co-occurring illnesses. Our models are based on evidence and professional best practices.
Complete list of services: Alcoholism Counseling for Adults, Alcoholism Counseling for Youth, Drug Abuse Counseling for Adults, Drug Abuse Counseling for Youth
Costs: Affordable costs, sliding scale, medicaid. Must live in Clermont County for discounted fees.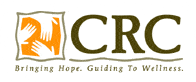 Locate Clermont Recovery Center For Substance Abuse
---
Post Comment
---