Home
»
Virginia Free Treatment Centers
»
Arlington Free Treatment Centers
Phoenix House - Independence House
1727 N. Fairfax Drive
Arlington, VA - 22209
(703) 841-0703

Become a member to get access to full contact information for Phoenix House - Independence House including email and website.
Phoenix House - Independence House is not not guaranteed to be free but all listing are either free sliding scale, discounted, low cost, or Medicaid sponsored local treatment centers. Many are non profit drug and alcohol treatment facilities such as faith based organizations.
---
About Phoenix House - Independence House
About this Facility

Independence House is a nationally-accredited, transitional program that serves male and female residents of Arlington County who have recently completed a primary treatment program. Clients in the early stages of recovery begin to face responsibilities of independent living in a hopeful, supportive atmosphere—working, taking part in job training, or attending school during the day and returning to the facility during the evening. Dedicated counselors, as well as our medical and psychiatric staff, bring a cognitive-behavioral, 12-step approach to support groups. Client groups emphasize self-esteem, interpersonal relationships, and recovery skills. Length of stay varies determined by individual progress and need.

Most major insurance plans and all major credit cards are accepted.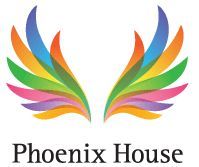 Locate Phoenix House - Independence House
---
Post Comment
---