Home
»
Virginia Free Treatment Centers
»
Arlington Free Treatment Centers
Phoenix House - Girls Recovery Lodge
3530 South 22nd St.
Arlington, VA - 22204
(703) 841-0703

Become a member to get access to full contact information for Phoenix House - Girls Recovery Lodge including email and website.
Phoenix House - Girls Recovery Lodge is not not guaranteed to be free but all listing are either free sliding scale, discounted, low cost, or Medicaid sponsored local treatment centers. Many are non profit drug and alcohol treatment facilities such as faith based organizations.
---
About Phoenix House - Girls Recovery Lodge
About this Facility

Located in a beautiful single-family home in Arlington, Virginia, the Girls Recovery Lodge is an award-winning, nationally accredited, 12-bed program for teenage girls. We use a cognitive-behavioral, 12-step approach to help residents understand the consequences of their substance use, develop their own recovery resources, and use those tools in their daily lives. Family involvement is strongly encouraged to facilitate the healing of relationships. Our addiction counselors, as well as our medical and psychiatric staff, address a wide range of substance abuse and mental health problems, and provide medication management.

Most major insurance plans and all major credit cards are accepted.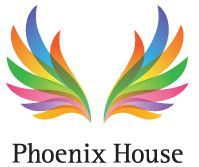 Locate Phoenix House - Girls Recovery Lodge
---
Post Comment
---