Arkansas Free Treatment Centers
Home
» Arkansas

Arkansas Free and Affordable Treatment Centers
Below we have listed all of the Arkansas free, low cost, affordable, sliding scale rehab and detox centers. We have listed the cities on the right side of the page where we have found affordable rehab centers.

You can choose from that list to find all of our listings in your area. If you feel that we have missed a treatment center, please help us build our list by adding it here, Add a Treatment Center.

Search by city in Arkansas
Enter city name in Arkansas
: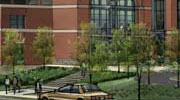 1199 Grant Street
Decatur, AR - 72722
(479) 752-3333

Provides a community-based, peer-group-oriented, residential facilities that provide food, shelter and recovery services in a supportive, non-drinking, drug free environment. Services may include case management, relapse prevention counseling, 12-step meetings, educational and vocational plannin
Read more
---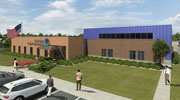 316 North Izard Street
Little Rock, AR - 72201
(501) 376-0123

Provides a substance abuse residential treament program, has the 12 step counseling program. Transitional living shelter and halfway house for men only with an alcohol or substance abuse problem. To be eligible: People with an alcohol and/or substance abuse problem. Contact agency for requirements.
Read more
---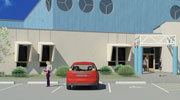 1422 Brayant Street
Newport, AR - 72112
(870) 523-8413

Project New Start provides a substance abuse inpatient facility for Men and Women, can stay up to six months or longer if needed. This halfway house has low cost fees. Contact during office hours: 8am - 4:30pm Mondays through Fridays. This is a faith based treatment facility.
Read more
---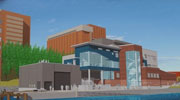 5911 Alma Highway
Van Buren, AR - 72956
(479) 471-7455

The Hearts of Hope Church Substance Abuse Treatment provides a substance abuse program that provides a variety of inpatient, outpatient and residential treatment services for individuals who have problems related to substance abuse. Patients can stay 30-90days, depending on the treatment services
Read more
---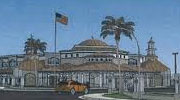 615 North 19th Street
Fort Smith, AR - 72901
(479) 785-4083

Harbor House provides residential and non-residential treatment, group and individual counseling, medical and non-medical detoxification. Office hours: Mondays through Fridays 8am - 5pm. Costs: Sliding scale fees based on income. Contact for details.
Read more
---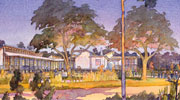 116 Snowball Drive
Gassville, AR - 72635
(870) 435-2063

Ozart provides substance abuse treatment center, detoxification center and a halfway house. Services provided at this location: Alcohol Detoxification, Comprehensive Outpatient Substance Abuse Treatment, Inpatient Drug Detoxification, Residential Alcoholism Treatment Facilities, Residential Drug A
Read more
---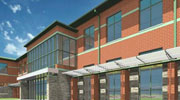 182 Dunston Road
Mount Ida, AR - 71957
(870) 867-2266

Quapaw House provides comprehensive alcohol and drug treatment services including outpatient and inpatient programs. They offer a five day residential detoxification program and an outpatient program. And, a Drug and Alcohol Safety Education Program that conducts screenings of DWI offenders as w
Read more
---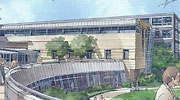 466 Grant 182
Grapevine, AR - 72057
(870) 942-5168

Residential substance abuse inpatient facility for men. They can stay long as they want. Call for details on costs and admittance.
Read more
---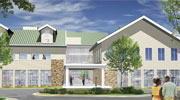 111 North Rose Street
Sheridan, AR - 72150
(870) 942-5168

Website
Provides a residential substance abuse inpatient facility for men. They can stay long as they want. Provides a halfway house for Women. They can stay long as they want, will help with employment. Call for any costs involved.
Read more
---
PO Box 797
Camden, AR - 71711
(870) 836-1000

Provides a chemical dependency unit which develops an individual treatment plan to meet the needs of each patient. Walk in to apply. Costs vary. Contact for details. These are some coverage options: Medicaid. Medicare. Private insurance. Private pay. Full list of treatment services provided at t
Read more
---