Georgia Free Treatment Centers
Home
» Georgia

Georgia Free and Affordable Treatment Centers
Below we have listed all of the Georgia free, low cost, affordable, sliding scale rehab and detox centers. We have listed the cities on the right side of the page where we have found affordable rehab centers.

You can choose from that list to find all of our listings in your area. If you feel that we have missed a treatment center, please help us build our list by adding it here, Add a Treatment Center.

Search by city in Georgia
Enter city name in Georgia
: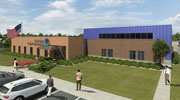 10 Wilson Road
Stockbridge, GA - 30281
(770) 506-9575

Email
Individual, Family and Group Counseling Pre-Marriage, Marriage and Couple Therapy Divorce Recovery Therapy Grief Recovery Counseling Pastoral Care Corporate Coaching, Corporate Chaplaincy Anger Management Domestic Violence, Sexual Assault Counseling Faith
Read more
---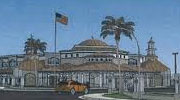 3700 D Market St.
Clarkston, GA - 30021
(404) 298-1236

Long-term residential program for women. Outpatient/Day Treatment Relapse Prevention Aftercare Assessments Drug Testing Eating disorders Gambling Sexual Addiction Smoking Cessation
Read more
---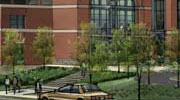 430 North Jefferson Street
Milledgeville, GA - 31061
(800) 715-4225

Provide Day Treatment services for persons with mental illness who are interested in finding employment, or living independently. Family Support Group for families of adults with mental illness meets at 7p.m. on the 4th Tuesday of every month at the Milledgeville Clinic. Group therapy is available
Read more
---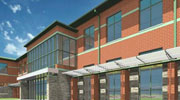 2000 Clearview Avenue
Atlanta, GA - 30340
(678) 805-5100

Email
Males only Intensive Residential Services with intensive aftercare after completion of program Assessments Sexual Addiction Smoking Cessation Relapse Prevention Professionals program Work program - work during the day & receive after work treatment for 90
Read more
---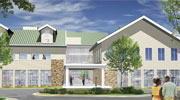 65 White Street
Fort Oglethorpe, GA - 30742
(706) 861-9390

Outpatient methadone clinic for the management of opiate addiction.
Read more
---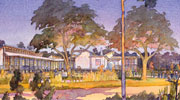 200 Southland Drive, B-6
Barnesville, GA - 30204
(800) 715-4225

Residential and intensive out-patient substance abuse treatment program for women and their children. Ready for Work Program On-site child care while women are in recovery groups. Parenting training
Read more
---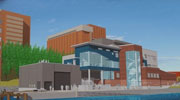 306 Greenway Street
Thomson, GA - 30824
(800) 715-4225

Email
Outpatient/Aftercare -- Children, Adults, Geriatrics Assessments -- Substance Abuse Intensive Outpatient Individuals, Group, Family Therapies Referrals for residential care Drug Testing Community Support
Read more
---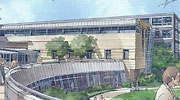 200 Hanover Park Rd
Atlanta, GA - 31150
(770) 642-5500

Email
Residential substance abuse recovery program for single women, women with children, pregnant women Group and individual counseling, 12 step program, holistic therapeutic treatment Single women share bedrooms, mothers with children have bedroom of their ow
Read more
---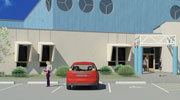 6501 Veterans Pkwy
Columbus, GA - 31909
(706) 660-0160

* Information on teen pregnancy* Information on prenatal care* Public education material on AIDS* Public education material on drinking during pregnancy* Public education material on smoking during pregnancy* Public education material on drugs during preg
Read more
---
2535 Lafayette Plaza, Suite C
Albany, GA - 31707
(229) 432-1201

* Improve the health of babies by preventing birth defects and infant mortality* Information on teen pregnancy* Information on prenatal care* Public education material on AIDS* Public education material on drinking during pregnancy* Public education mater
Read more
---