Ohio Free Treatment Centers
Home
» Ohio

Ohio Free and Affordable Treatment Centers
Below we have listed all of the Ohio free, low cost, affordable, sliding scale rehab and detox centers. We have listed the cities on the right side of the page where we have found affordable rehab centers.

You can choose from that list to find all of our listings in your area. If you feel that we have missed a treatment center, please help us build our list by adding it here, Add a Treatment Center.

Search by city in Ohio
Enter city name in Ohio
: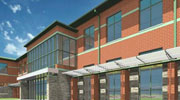 8044 Dairy Lane
P.O. Box 1124, OH -
(740) 593-3797

Email
The John W. Clem Recovery House is a safe place for men over 18 to recover from addiction to alcohol and drugs. The only such men's facility in Southeastern Ohio, it provides a haven where men can live together in a supervised environment free from alcoho
Read more
---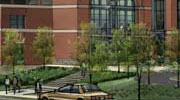 100 Hospital Drive, Suite II
Athens, OH - 45701
(740) 592-6720

Email
Case Management / Community Support; Assessment / Diagnosis; Individual, Family, Group, Couples, CD and MH counseling. CD education / Relapse Prevention; SAMI Group, Women's Group; Partial Hospitalization / IOP; Detox Screening / Drug Testing.
Read more
---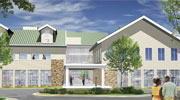 8 North Court Street
Athens, OH - 45701
(740) 594-2276

Read more
---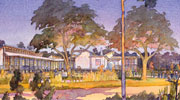 The House of Hope offers services that are designed to meet the individual needs of men and women to recover from alcohol and drug dependency or abuse. The House of Hope provides alcohol and other drug treatment services to those who are most in need, so that they may maximize their potential, bec
Read more
---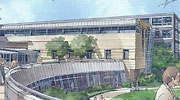 11 East Washington Street
Athens, OH - 45701
(740) 592-4797

Our purpose is to provide social work and drug and alcohol services to the general community in the form of assessments, driving intervention education, domestic violence courses, and anger management classes.
Read more
---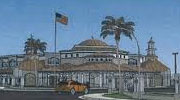 1621 Flickinger Road
Akron, OH - 44312
(330) 375-1300

Adult Residential Treatment Facilities, Comprehensive Outpatient Substance Abuse Treatment, Inpatient Substance Abuse Treatment Facilities, Physical Therapy, Residential Substance Abuse Treatment Facilities, Substance Abuse Counseling, Substance Abuse Day Treatment
Read more
---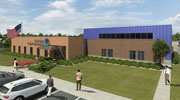 10000 Brecksville Rd
Brecksville, OH - 44141
(440) 526-3030

Provides inpatient substance abuse treatment (drugs and alcohol) including aftercare services. Free for some veterans, other veterans may have to pay fees, co-pays etc.; May have secondary insurance such as Medicaid, Medicare, Private Insurance. Must first have an assessment, and then will be pla
Read more
---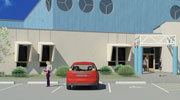 8415 Broadway Ave.
Cleveland, OH - 44105
(216) 441-0200

Provides a variable length of stay treatment program for substance abusers who may be under court supervision. Combines intensive outpatient treatment with 24-hr. per day supervised housing and continuing care. To qualify must be an offender who is 18 or older and who is chemically dependent. C
Read more
---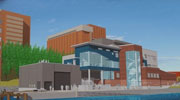 35900 Euclid Ave
Willoughby, OH - 44094
(440) 953-3000

Offers an inpatient treatment for substance abuse (alcohol or other drugs). Qualifications: dults 18 years and older. Costs for services: Fixed fee; Private insurer; Medicare.
Read more
---
6694 Taylor Rd
Clinton, OH - 44216
(330) 825-5202

Chemical dependency treatment programs: Long & short-term residential, non-intensive outpatient, suboxone outpatient, long term maintenance, drug testing, assessments, and treatment planning.Who qualifies:Residential treatment for adult males ages 18-60. Outpatient treatment available for adult
Read more
---