---
We list treatment centers that are free, affordable, discounted, low cost, sliding scale or Medicaid

Latest Additions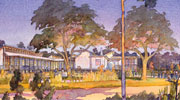 462 Park Ave West
Mansfield, OH - 44906
(419) 529-9944

2200 Berquist Dr.,
Lackland A.F.B., TX - 78236
(210) 292-7412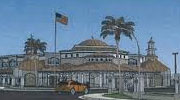 1324 S. Flores St.
San Antonio, TX - 78204
(210) 223-6877


Programs by state

Rehab Centers
Drug Rehab Centers
Overall when you are in need you always do not have the money to afford a treatment center.
Detox Centers
We try to find the most affordable treatment for you for addiction, substance abuse, alcoholism, etc.
Addiction Centers
A common theme to our website is listings of Non Profit Addiction Treatment Centers.
Free or low-cost
Since they are non profit, their goal is to provide services at the lowest cost if they charge anything at all.