Home
»
Alabama
»
Huntsville
»
NEW HORIZONS RECOVERY CENTER Huntsville
NEW HORIZONS RECOVERY CENTER Huntsville
4040 Memorial Parkway SW , Ste. A
Huntsville, AL - 35802
(256) 532-4141

Join
Website
Email
Become a member to get access to full contact information for NEW HORIZONS RECOVERY CENTER Huntsville including email and website.

NEW HORIZONS RECOVERY CENTER Huntsville is not not guaranteed to be free but all listing are either free sliding scale, discounted, low cost, or Medicaid sponsored local treatment centers. Many are non profit drug and alcohol treatment facilities such as faith based organizations.
---
About NEW HORIZONS RECOVERY CENTER Huntsville
New Horizons Recovery Center offers intensive outpatient treatment programs for substance abusers and their families. It is a treatment alternative that combines the time and intensity of inpatient treatment with the cost effectiveness and freedom of outpatient care.

Substance Abuse Outpatient Services includes a broad array of prevention strategies for individual not identified to be in treatment. These strategies include information dissemination, education alternatives, problem identification and referral, community-based process, and environmental approaches.
Eligibility:
Call For Details
Hours:
8:00 am - 5:30 pm, Mon-Thu
Intake procedure:
Call For Appointment
Services:
Alcohol Dependency Support Groups, Detoxification, Drug Dependency Support Groups, Families/Friends of Drug Abusers Support Groups, Substance Abuse Counseling
Overview:
An intensive 10-week outpatient treatment facility for drug and alcohol abuse. Intensive therapy includes individual, group and family therapy with unlimited aftercare. Group therapy is scheduled in the evening or morning hours. Must be 18 or older.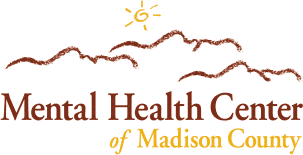 ---
Post Comment
---