Home
»
New Jersey
»
Trenton
»
Rescue Mission of Trenton Residential Substance Abuse Treatment
Rescue Mission of Trenton Residential Substance Abuse Treatment
96 Carroll St
Trenton, NJ - 08609
609-396-2183

Join
Website
Email
Become a member to get access to full contact information for Rescue Mission of Trenton Residential Substance Abuse Treatment including email and website.

Rescue Mission of Trenton Residential Substance Abuse Treatment is not not guaranteed to be free but all listing are either free sliding scale, discounted, low cost, or Medicaid sponsored local treatment centers. Many are non profit drug and alcohol treatment facilities such as faith based organizations.
---
About Rescue Mission of Trenton Residential Substance Abuse Treatment
Vince's Place – licensed by the State of New Jersey, Division of Addiction Services, provides residential addiction treatment to homeless, indigent clients and those with specific legal issues. A full array of services are offered including group and individual counseling, medical supervision, educational and vocational assistance, meals and transportation. Vince's Place has three special units:

Long-term: a 180-day residential addiction treatment program that receives referrals from three main sources:

General: "walk-in" clients referred from the Emergency Shelter, other providers and self-referrals

Drug Court Initiative: individuals referred by various Drug Court vicinages who are sentenced to a treatment program plus other court stipulations in lieu of prison time

Mutual Agreement Program: referrals from the State Parole Board and Department of Corrections of clients leaving state prison who undergo substance abuse treatment prior to their return to the community

Halfway House for individuals who need time to transition into treatment or out of treatment with focus on obtaining life skills and employment.

Extended Care: for individuals who have been or are expected to be in residence for over one year.
Costs for services: Fee for Service Initiative (FFS); Self pay/sliding scale, Payment assistance, State funding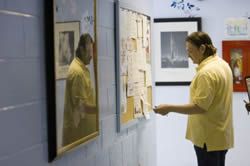 Locate Rescue Mission of Trenton Residential Substance Abuse Treatment
---
Post Comment
---