Home
»
Texas
»
San Antonio
»
Lifetime Recovery San Antonio
Lifetime Recovery San Antonio
10290 Southton Road
San Antonio, TX - 78223
(210) 633-0201

Join
Website
Become a member to get access to full contact information for Lifetime Recovery San Antonio including email and website.

Lifetime Recovery San Antonio is not not guaranteed to be free but all listing are either free sliding scale, discounted, low cost, or Medicaid sponsored local treatment centers. Many are non profit drug and alcohol treatment facilities such as faith based organizations.
---
About Lifetime Recovery San Antonio
Services:Residential Alcoholism Treatment Facilities, Residential Drug Abuse Treatment Facilities
Lifetime Recovery and our parent, Alcoholic Rehabilitation Center, have provided focused, meaningful, treatment for chemical dependency to the people of Bexar County since 1963. Our residential campus is San Antonio's oldest residential treatment center.
We serve over 600 clients from all over Texas annually at our residential and outpatient centers, and maintain consistently strong outcomes for abstinence after treatment.
Our core philosophy is to provide a meaningful experience for each client every day of treatment, with the goal of providing systemic change in each client who experiences treatment at our centers.
Our core population is medically indigent addicts and alcoholics, many of whom are referred by the justice system as an alternative to incarceration.
Lifetime Recovery has a residential program for men, outpatient programs for adult men and women, and family services.
Residential Treatment
Focused, evidence-based practices Situated on a serene and private 26 acre tract of land in rural southeast Bexar County, our residential campus provides the perfect place for addicts and alcoholics to recover from the ravages of disease. The intensive 90-day treatment program uses the latest in relational and cognitive therapies, interwoven with the time-honored principles of 12-step spiritual growth set out on the program of Alcoholics Anonymous. Our staff of licensed, trained and empathetic counselors helps our clients to overcome their disease and deal with life in a realistic way. Clients learn skills useful in daily living and techniques for relapse prevention, as well as job readiness and maintaining healthy relationships. Our clients also acquire networks of support persons who can help them in dealing with the challenges of living life sober.
Outpatient Treatment
Outpatient treatment for adult men and women. Individual and group therapy is provided to men and women in our outpatient clinic at 1354 Basse Road in San Antonio, Texas. Facilitated by licensed counselors, the five-month program is tailored to meet the needs of each individual client.
Family Services
Lifetime Recovery provides counseling and educational services to the families of our clients in weekly sessions at both the residential and outpatient facilities. Emphasis is placed on building healthy relationships, breaking unhealthy systems, and maintaining effective communications for healthy and whole families.
Residential Treatment for Adult Men
30 Days Intensive Treatment is $3,600.00
60 Days Supportive Treatment is $6,000.00
Total for 90 days is $9,600.00
5 months Outpatient Treatment
Includes a 3 phase program over 5 months offering weekly individual counseling and from 2 to 4 group sessions weekly, dependeing on the phase of treatment.
Total Cost is $6,480.00
Payment
Fees for residential treatment are due at admission, unless other arrangements are made. Payment plans are available for outpatient treatment.
Public Funding
Public funding is available for those clients who do not have the means to pay. There are eligibility requirements for publicly funded clients, and a waiting list applies. No one is turned away from Lifetime Recovery for inability to pay.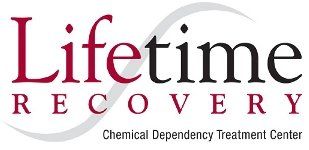 ---
Post Comment